For millions of visitors to the UK capital every year, Kings Cross Station is the gateway to everything London has to offer. And since the station is located close to central London, your exploration of the city can begin as soon as you step out of the station itself. Drop off your bags at a Kings Cross Station luggage storage, and you'll be ready to enjoy everything that makes this area so popular.
Made famous by its role in the Harry Potter stories, Kings Cross Station offers the perfect gateway to a magical adventure. And if you find yourself in this lively area at night, don't worry. There's plenty to do here when the sun goes down. Try some of the things on this list to get a taste of London nightlife close to this iconic station.
Trafalgar Square
Trafalgar Square is just a short distance away from Kings Cross Station, making it an easy destination to reach after dark. From the stately fountains to the grand Nelson's Column, this is one of London's most renowned landmarks. It also features a lively atmosphere and plenty of vibrant bars in the vicinity – perfect for nighttime entertainment.
The options for bars, restaurants, casinos, and other nighttime activities are almost endless in the area around Trafalgar Square, so you can easily spend more than one night exploring this district close to Kings Cross.
Visit Europe's Longest Champagne Bar
Located on the upper level of St Pancras International train station close to Kings Cross, Searcy's champagne bar is the longest in Europe. Stretching almost 180 feet (55 meters) across two floors, it's ideal for a night out with friends or significant other. It also offers some of the most breathtaking views of London – perfect for a romantic evening together.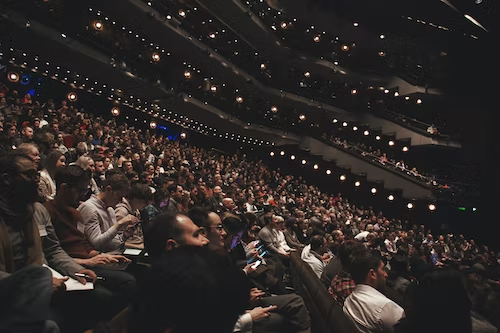 Catch a Show at one of London's Theaters
London's theater scene is renowned around the world, and there are many venues to choose from close to Kings Cross Station. Whether you're looking for a hilarious comedy show or a gripping drama performance, you'll be sure to find something here that will suit your tastes.
The Phoenix Theatre is located just a few minutes away from Kings Cross Station, which regularly puts on performances by some of the biggest names in comedy and theater. So why not check out what's on during your stay in London and enjoy a show at one of the city's iconic venues?
Swing on IFO
This activity won't take long, but it's unusual enough to earn a spot on this list. IFO, or Identified Flying Object, is an art installation that resembles a giant birdcage. Usually mounted on the ground, it sometimes rises into the air. But when it's not flying around in the London nighttime sky, it's beautifully lit up and has a swing inside that you can take a swing on. Suitable for both kids and adults, it's a great place to get some unique photos and enjoy the quirky side of London's nightlife.
Take a Walk Along Regent's Canal
London is full of unique attractions and experiences, but there are few places more romantic than taking a leisurely stroll along Regent's Canal. Starting from Kings Cross St Pancras Station, this canal path takes you through some of London's most vibrant nightlife spots before terminating at Little Venice. Along the way, you can expect to see plenty of independent bars, restaurants, cafes, and art galleries – perfect for an evening of exploration.
Coal Drops Yard
Coal Drops Yard is a shopping and dining destination located at Kings Cross Station. Here, you can find some of the trendiest places to shop, eat, drink and be merry in London – all under one roof. From vintage boutiques to trendy cocktail bars, this is an ideal spot for nighttime entertainment close to Kings Cross. It also features concerts, art installations, and creative projects that draw quite a crowd during the evenings.
Learn a New Skill at Waitrose Cookery School
Operated by the iconic British supermarket chain Waitrose, this cookery school is located in the heart of Kings Cross. Here, you can learn all sorts of culinary skills, from the basics of cooking to more specialized techniques like charcuterie and butchering. The classes are suitable for all skill levels, so it doesn't matter if you're an amateur or a professional – everyone will find something interesting here!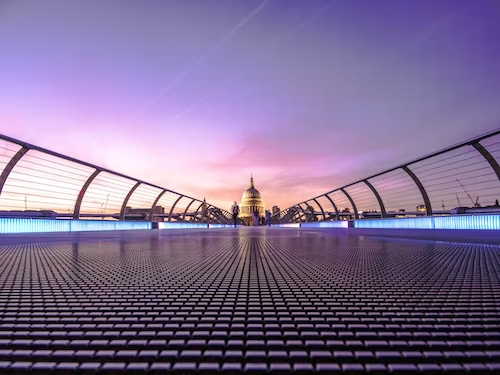 Enjoy a Night Out at Kachette
Kachette has been gaining popularity as one of London's coolest new venues for evening activities. This former railway arch is now used as a venue for art installations and performances by some of the biggest names in music and entertainment. From live concerts to comedy nights, there's always something different going on at Kachette – so why not check it out during your stay in Kings Cross?
Spend a Night in Prison
Clink 78 offers a truly unusual London experience. Located in a former courthouse, this converted hostel is now an adult-only tourist attraction that allows visitors to spend the night as a prisoner. It's not for the faint of heart – but it does offer a unique glimpse into what life was like for prisoners back in the 18th and 19th centuries.
Conclusion
These are just some of the many things to do at night near Kings Cross Station. From unique art installations to educational experiences, there's something here for everyone. So don't be afraid to explore the area and take advantage of all the exciting opportunities that await you!
And, don't forget that the last thing you want to worry about on your London night out is your suitcase. Get it into secure storage so you can live it up as long and as late as you want.