Keeping your bathroom clean and hygienic at all times is something that every homeowner strives for. Sometimes cleaning it every week just won't cut it, and it will still not be as clean as you want it to be. If you are struggling, here are some of the best tips that will help you boost the hygiene in your bathroom and keep it spotless.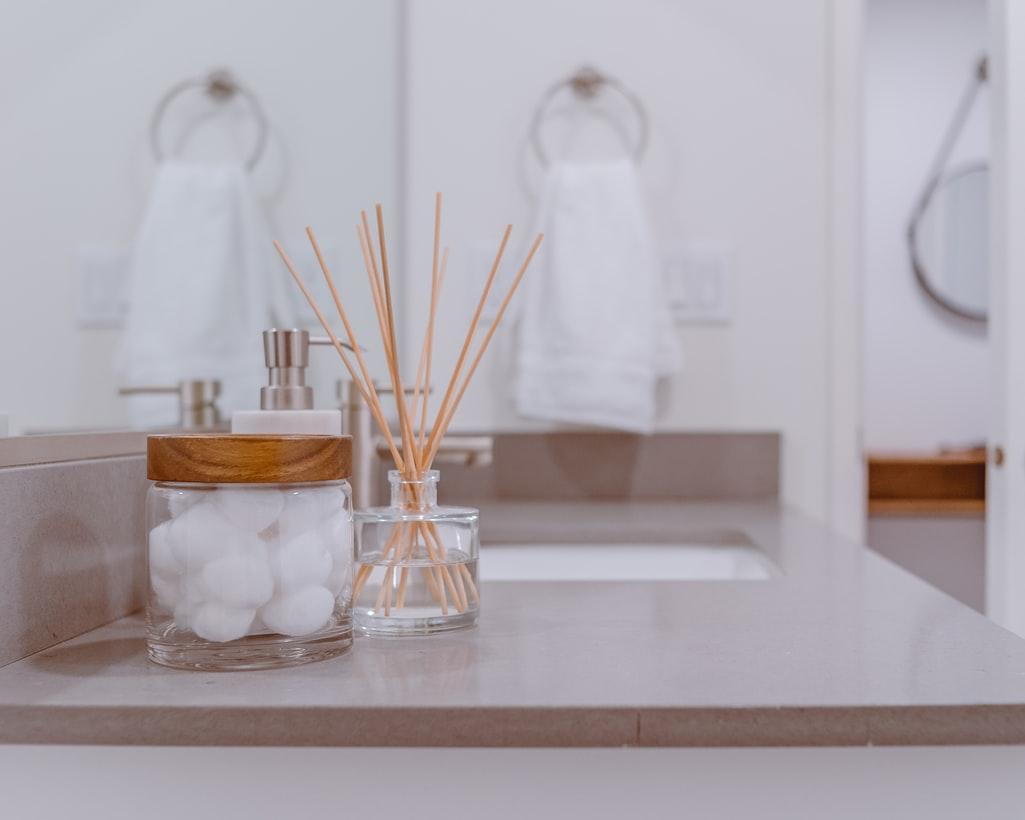 Dry Hands Before Stepping Out
Believe it or not, drying your hands before stepping out of the bathroom will prevent a lot of germs from your bathroom. That is because touching things with damp hands will spread over 1000 more germs than dry hands would. On top of that having a moist surface will provide a space for all the bacteria to thrive in. That is why you need to ensure that you always have paper towels or hand towels so people can use them.  
Keep Your Floor Dry
As we have mentioned above, having wet sports in the bathroom will give the bacteria the best condition to drive in. But not only that having wet floors will make for multiple hazards. Then you will not only risk someone falling and injuring themselves, but you will also harbour bacteria that will cause people to get sick. 
Shut the Toilet Lid Before You Flush
Something that not a lot of people will think about is shutting the toilet lid before they flush. But that is one of the most important things you should do if you want to make your bathroom more hygienic. That is because when you are flushing the toilet, all the particles are flying around the bathroom. It will cover your bathroom with germs, and it can make people sick. Therefore, make sure that you are closing the lid when you are flushing to keep all the germs contained. Another thing that can help keep all the bacteria at bay is having attachments such as bidets. It will just make your bathroom and everything you do more sanitary.  
Keep Your Toilet Seats Clean
Another really obvious thing that will help keep your bathroom hygienic is ensuring that your toilet seats are clean. Many people won't realize just how many gross things get stuck in the crevices of the seat if you don't clean it regularly and thoroughly. That is why you need to ensure that you are giving it a thought scrub and you don't miss any parts of it. You will prevent those who are using your toilet from getting UTI's or even some serious infections such as pneumonia. 
Deep Clean Often
The key to having a hygienic spotless bathroom is simply deep cleaning it often and then topping it off throughout the week. Once a week deep clean your bathroom and then every day wipe down and sanitize all the surfaces as well as the toilet bowl. That will not only make your bathroom sanitary, but it will also look amazing and shiny all the time, and it only takes just a few minutes. You should also choose good cleaners that work great when it comes to sanitizing and giving it a polished look. Deep cleaning your bathroom is a healthy habit that you need to prioritise more. 
Look into Getting a Rimless Flush
As we have mentioned above, you are aware of the horror that happens when you are flushing your toilet. One of the best things that you can do aside from closing the lid before you flush is also getting a rimless flush. A rimless flush is designed to have a clean one that will minimize the splashing of the particles. On top of that rimless flushes will leave your bowl much cleaner, which makes them even more hygienic. 
Use Antimicrobial Paint
Another great way you can make your bathroom more hygienic is by painting it with antimicrobial paint. It will shield your whole bathroom from germs and criteria. But if you don't want to repaint your whole bathroom, you can also put down tiles that have a microbe-free additive which will help keep your tiles bacteria-free. 
Keeping your bathroom clean will make you and your family healthier and less prone to getting sick. Having a clean bathroom is possibly one of the most important things that you need to ensure when you are keeping up with. 
Author bio:
Alison Pearson is an interior design student. She is a writer and designer, and her ultimate passion is art and architecture. She is also a bibliophile and her favourite book is "The Sound and the Fury" by William Faulkner. Follow her on Twitter.