About 40% of couples who were going to tie the knot in 2020, moved their wedding to 2021 or beyond. Of these, many say the pandemic helped them come up with better ideas for their weddings.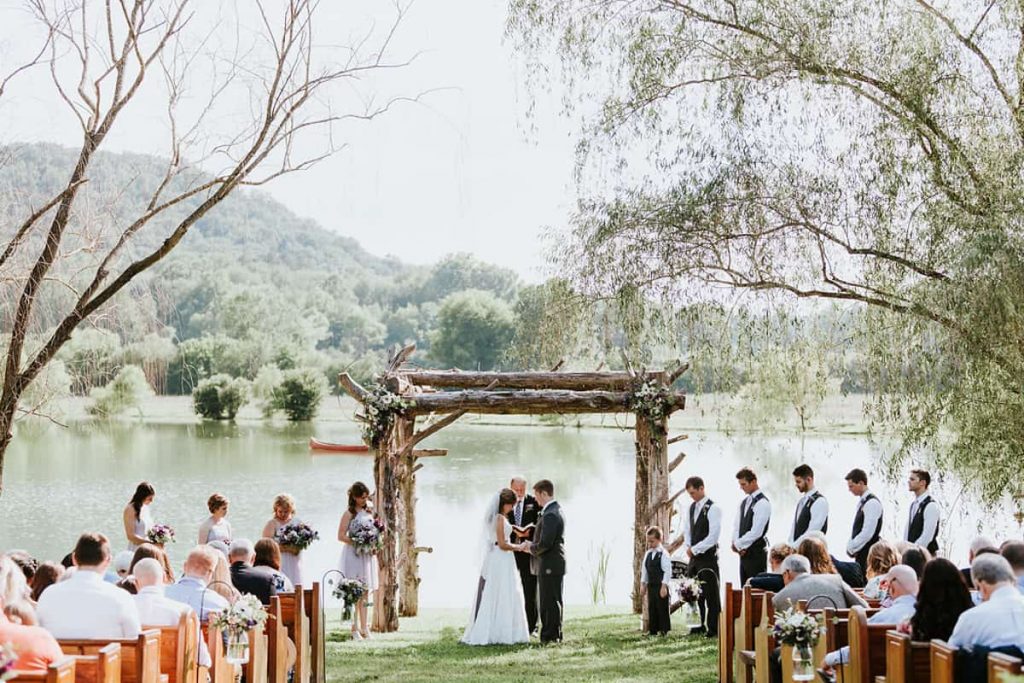 One of the most popular of these ideas is moving their wedding outdoors. With or without a pandemic, outdoor celebrations are always extra special, and a lakeside wedding is one of the best ways to celebrate your nuptials.
Here's how to ensure your waterside wedding fulfills all your hopes and dreams. 
Check the Weather
Rain is the bane of any wedding, but it's particularly problematic for a lakeside wedding reception. The best solution is getting married outside the rainy season. 
Keep tabs on the weather in the weeks leading up to your big day, and consider hiring a backup marquee in case the weather threatens.
One of the best parts of a lakeside wedding is that a gentle shower sometimes adds an extra element of fun to the day.
Keep It Simple
Nature is the ultimate lakeside wedding decor, so you'll save big on this aspect of your event.  
You've already got a beautiful water feature and scenic backdrop for all your photos. Your venue might even have lovely gardens surrounding the site of your ceremony.
All you need is a few wreaths to decorate your seating aisles and a floral arch for emphasis. 
Pick a Great Venue
Lakeside locations are some of the most affordable wedding venues since you'll pay a lot less for venue hire.
If you opt to have your wedding at a local public park with a lake, you'll pay almost nothing to use the venue. You won't have many amenities on-site in this case, but you could always go with a picnic theme.
Most lakeside venues offer excellent packages including catering and even accommodation.
Keep this in mind when you're considering lakeside wedding venues. If you choose a spot with an inn or hotel onsite, your guests have somewhere to stay after the event. 
Maximizing Your Lakeside Wedding
A gorgeous waterside venue presents plenty of opportunities for interesting lakeside wedding ideas. These are some of the best ones:
Using a pier for your ceremony

Arriving or departing in a boat

Excellent photo ops making use of the lake facilities

Encouraging guests to dive right in

Quaint reception or cocktail venues, e.g. a boathouse

Using a canoe as a drinks cooler

A children's play area
Work with your wedding planner or host to come up with some memorable activities and catering ideas for your lakeside wedding.
Make Memories That Last
If you're looking for a unique way to celebrate your nuptials, you can't go wrong with a lakeside wedding. It's an occasion that's bound to stick in everyone's memory for many years to come.
Your guests will appreciate the opportunity to enjoy relaxing outside on your big day and with a little effort, you can make it something truly special. 
Would you like to uncover more of the best ideas when it comes to your relationship and more? Explore our website for inspiration.