For all of the beautiful relationships we have with friends and family members, we know that one day that relationship will come to an end. That knowledge doesn't make it any easier for us when one of our loved ones passes on. It's perfectly normal for people to struggle through the many stages of grief.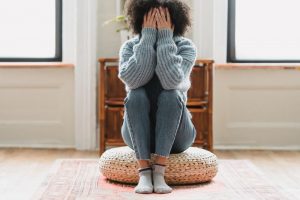 What do you do when you're having a hard time coping with your grief? Seeking out a grief counselor is a great way to process your feelings so you can move on with your life. Read on to learn how to find the right one for you.
Set Your Criteria
Before you start looking into local grief counselors, you need to determine what you'd like to get out of your grief counseling sessions. For example, if you've been struggling with your grief for a very long time, you might need someone who can help you explore whether you're dealing with prolonged grief disorder.
If you need someone who can help you process your feelings, your selection can include licensed clinical social workers (LCSW) and licensed professional counselors (LPC). There are other factors you should consider as well, such as whether you'd prefer a grief counselor of your race or culture or one who practices from a religious point of view.
Many counselors provide a bio on their website. This is the best place to get a feel for what they're like.
Look for Licensed Counselors
All people who advertise themselves as counselors must have a license to practice. In order to obtain this license, a bereavement counselor must receive education and get a number of clinical hours working with patients. Before booking your appointment, be sure to ask for credentials.
Be wary of people who proffer themselves as counselors under the guise of spiritual guidance. Unless they have a license, they do not have the clinical training to help with grief. 
Conduct an Introductory Session
Experienced grief counselors know that all the training in the world won't make them a good fit for every single person who inquires about their services. There are many wonderful counselors who you might not click with. That's why it's important for you to book a few introductory sessions to determine whether you're a match.
Many counselors offer a consultation free of charge or at a reduced rate to help you determine whether they're right for you. Be sure to inquire about it when contacting your counselors.
Are You Ready to Let a Grief Counselor Help You?
If you're struggling with the loss of a loved one, then finding a grief counselor can help you move past your loss and live a happier life. Taking the time to research grief counseling in your area and attending a few introductory sessions will help you find the right counselor for your needs. With a little work and time, you'll be feeling better.
Are you interested in learning about more ways in which you can live a healthy, happy life? Flip through the rest of our blog for tons of great tips!