Ever wonder why Koreans look young even those who are in their 50s? No matter how old they get, their skin seems to age in reverse. Even though they seem to use numerous skin care products to attain that glossy, dewy typical Korean skin, all they do is follow a few steps.
Using good quality Korean Sunscreen is one of them. Korean skincare is known to provide a lot of benefits to the user's skin, the sunscreen is no exception. Honestly, the trick to anti-age is to invest in a Korean sunscreen that helps you protect your skin from deadly UV Rays. Here is why Korean sunscreen would be a good investment for your skin.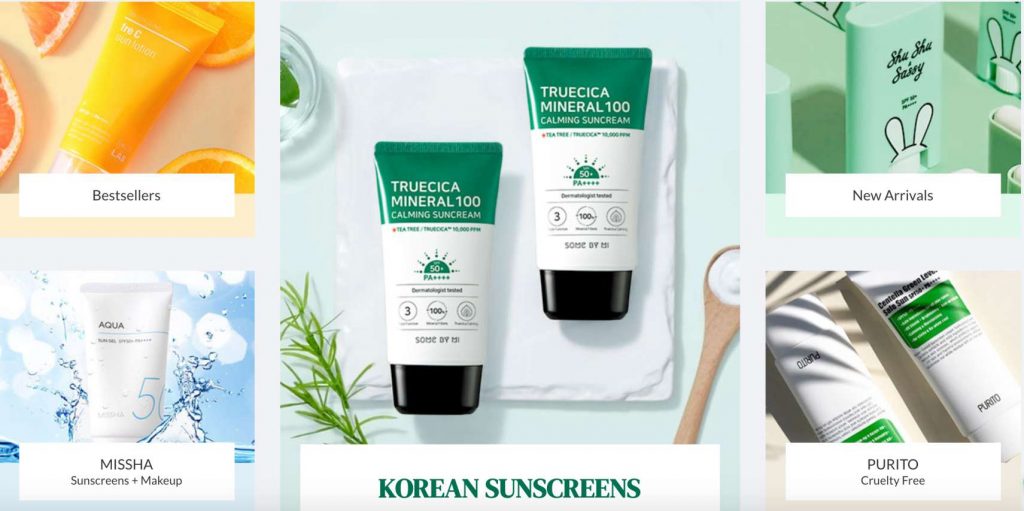 Korean Sunscreen can keep your skin young
The key is to have skin that glows from inside. Even though most Korean women have good skin due to their genes, certain credit goes to the Korean skincare regime and the traditions they follow. Most Korean makeup products have SPF properties in them but they can't compete with a proper Korean Sunscreen. Korean sunscreens are formulated in a way that they provide you protection from both UVB and UVA rays. Both these rays are known to cause skin infection, sunburn, tanning, and even rare skin cancers in people when exposed to prolonged sunlight.
Most western sunscreens provide only certain sun protection. They are made with chemicals that might provide you with instant results for a while, but they don't keep your skin safe for a long time.
Korean sunscreen includes great texture
Along with complete sun protection, Korean skincare, especially Korean sunscreen is known for its great texture. The majority of western sunscreens are only able to provide you with SPF 30 protection, but here you get the benefit of protection from both types of sun rays in the form of Pa+++.
 People often have this ideology that sunscreens are greasy and make your skin extremely oily. Korean sunscreen is the solution to this problem; it not only hydrates your skin but also keeps your skin dry. They give your skin a glossy tint effect which would help you attain resemblance with that of the typical Korean skin. The illuminating and soothing properties are derived from all-natural ingredients along with helping your skin to relax.
Made with only natural and organic ingredients
Korean skincare is known for its ingredient composition, it still follows the century-long tradition of creating skincare products with ingredients that are dug from the earth or derived from nature. The products are highly efficient due to their high bio ingredients. Made with a combination of various herbal ingredients, the Korean sunscreen makes your skin gentle, hydrated along with providing sun protection. The key is to invest your money in a sunscreen that has a higher quantity of SPF.
Many websites can provide you with a huge range of Korean sunscreen options to choose from. Our top pick is YesStyle, they provide you with the best Korean sunscreen options which cater to almost everybody's needs.