Life is only worth a damn because we know it has an expiry date. Look out of your window and see the beautiful scene outside. You have known this nature for a long. Maybe you will experience the beauty of this wonderful world for many more years. But there will inevitably come a time when you have to leave, and that is okay.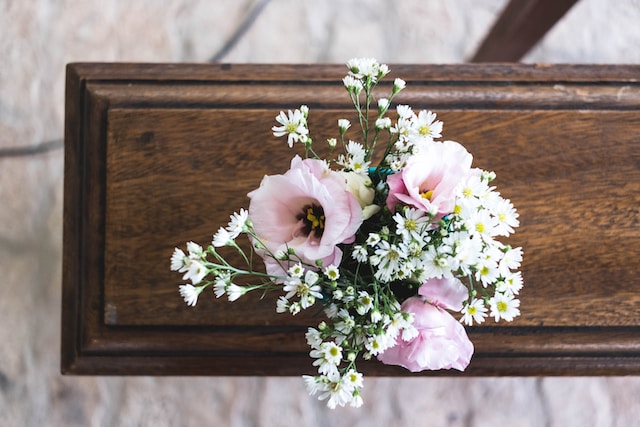 Death is common to all, and that's the beauty of it. All good things must come to an end. But you already know all these. You don't need a reminder that death is just around the corner. What you need is a strategic list that will help you prepare for the sweet death.
Mental Preparation:
Before you can embrace death with open arms, you must learn the art of letting go. Holding on to what is precious in your life will make it harder to accept the ending. The world is a stage, and we are merely players. You had a part to play and now you must leave the stage for others to play their part. But at times, life seems unfair, and letting go becomes very difficult. It is especially difficult for people suffering from chronic illnesses with no cure. Think of it this way, God has trusted these people to play a hard role, and it is up to you to play that part with grace and dignity.
Many people turn to religious

textbooks

to find meaning in their life. Some turn to God. Whether you believe in God or not, having faith will help you get over the anxiety of death.

Before going to bed, repeat this mantra: "If this is my last day on earth, I am content with the life I lived, the people I loved and the things I built." When you accept death at the end of the day, you have no problem when death knocks at your door.
Financial Preparations:
Everyone should have a will, for no one knows when their time will arrive. If you have a will, be sure to revise the same and update it every few years. You might want to include something or change the will in accordance with your present state of mind. When you are no more, your will dictates who gets what.
Now, it is easier to distribute physical properties but not as easy to distribute digital funds. You might have invested in Cryptocurrency and online stocks. Be sure to write down passwords and other valued information in a place that is accessible after your passing away.
Funeral Preparations:
You have lived on your terms, and your death should be on your terms too. Many people these days arrange for their own funerals and plan ahead. Make sure you tell your loved ones how you want to be remembered so that they can respect your wishes after you are no more. Some people like to be buried, while others are cremated.
Both are equally common ways of funeral service. You may even choose the place of cremation and let your caregiver know. You can check out options for cremation service near Greenville, SC, and select a place. Once you finalize the place for cremation, you can pass the information on to your caregiver.