A survey showed that 32% of women wear makeup because it makes them feel good about their appearance. It also showed that 44% of women wear it to hide skin flaws.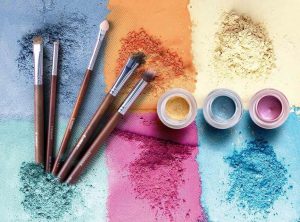 Choosing the best makeup products can be quite challenging with so many options. There are many makeup brands available, but they aren't all created equal.
Anyone who wants to invest in makeup products should follow a few steps. These steps can help them to find the best makeup products for their skin.
Keep reading to find out how to find quality makeup.
1. Quality Products
The first thing you need to look into when you use makeup is the quality. There are some types of makeup out there that are not made with good ingredients or good practices.
For the safety of your skin, you want to make sure you are investing in good makeup brands. A high-quality brand will be transparent about the ingredients it uses and how they are sourced.
You should also consider the reputation of the makeup brand that you buy from. A brand can be high-quality and still not have a good reputation among its customers.
You can look into this by researching reviews from previous customers. This will allow you to find issues that can impact your decision to buy from this company.
2. Shade Options
Different makeup brands also offer a variety of shades. This is going to be a big deciding factor when you buy new makeup.
Whether you are buying foundation, blush, or tinted makeup, you want to choose good shades. Some brands don't offer many options, making it hard to find the shade you want.
This also depends on the shade of your skin and its undertones. Some people struggle more with finding makeup that looks good on their skin if there aren't many options available.
3. Skin Type
What type of skin you have also impacts your makeup decisions. If you have dry skin, you may want to avoid makeup that has a tendency to be drying or flaky.
If you are prone to breakouts, you probably want to look for makeup that is oil-free. There are all kinds of makeup options suitable for different types of skin that may be a better option for you.
4. Affordability
How much the makeup costs is also important to consider for your budget. You shouldn't base your decision on price alone, but you do want to choose affordable options.
Many of the best makeup products come at more affordable prices so that anyone can enjoy them.
Choosing the Best Makeup Products
When choosing the best makeup products, these are some of the things to consider. By looking at these details, you can make a more confident decision when buying new makeup.
Did you enjoy reading this article about makeup products? Keep reading to find other makeup and beauty-related content.