Employee management tools help your company run smoothly and efficiently. Depending on the tool, you can automate some of the tedious human resource management processes and provide a platform to help employees grow with the company.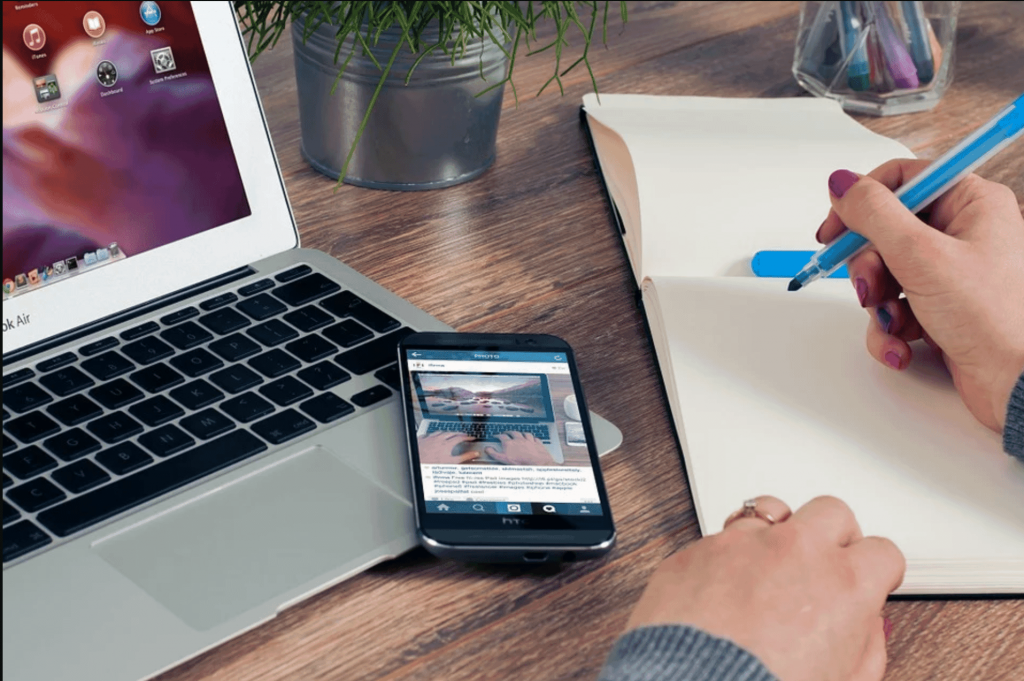 However, as technology advances, so does the power of new employee management tools. Especially in a post-pandemic world, businesses must adapt to the changing landscape or risk being left behind.
From planning to office equipment, here are a few reasons why you should upgrade your employee management tools. To help you further, here are some important features to look out for as well as some of the top management tools available.
Reasons to Upgrade your Employee Management Tools
A certain resistance to change is expected, regardless of the size of your company, whether it's from the business owner or from the employees. However, it is important to note that these changes will pay for themselves and more in the long run. To help you appreciate this necessary step, here are some of the reasons to start planning your employee management upgrades.
Improve company security
While more businesses shifted to online platforms in the wake of the pandemic, not all of them were sufficiently equipped and prepared for the new playing field. The global upheaval has created new challenges, with cybersecurity being one of the largest of them. Tech giant IBM has reported that data breaches reached a new record high during the pandemic, with these attacks costing companies an average of $4.24 million per incident.
Upgrading your employee management tools include shifting to more secure platforms. One growing trend is the use of service-as-a-software (SaaS) solutions for your HR processes. Instead of keeping sensitive and confidential employee and company data on your own, they will be migrated into encrypted cloud-based servers. This move alone helps improve data security for your company, not to mention the convenient features that come with these online services.
Employee health and safety
Employee management tools not only make work easier for everyone but also ensure that the workplace is a safe place to be in. Modern tools allow you to better manage and monitor your employees' health and safety. From the use of contactless clocking terminals and temperature checks to an online platform that plots employee shifts and rotations in advance, you should consider an upgrade to your existing tools to keep up with the new business procedures.
This way, you can prioritize employee health in the face of new COVID-19 variants while also making certain processes like scheduling easier and more convenient. Some apps allow PTO monitoring, scheduling, and even progress monitoring accessible through their own workstations and even through mobile apps, eliminating the need to personally meet with the concerned personnel. This saves time, cost, and helps create a better employee experience.
Also, proper scheduling helps facilitate work-life balance among your employees. By allocating manpower ahead of time, you can minimize incidents of workers having to cover for others and reduce otherwise avoidable overtime work. Similarly, allowing your employees to file PTO ahead of time, in a process that is seamless and convenient, lets your administrators and managers prepare for the change in manpower without disrupting your workflow and your productivity.
Goal alignment and boosting employee morale
Aside from a competitive salary and a great benefits package, employees stay longer with a company that they believe values them. From an administrative standpoint, one way to make employees feel valued and appreciated is to give them a clear direction as well as to provide them a fair platform to voice their concerns and ideas regarding the company.
With the traditional setup, performance reviews have to be done in person – something that employees and managers don't look forward to. In fact, a 2018 report revealed that 95% percent of managers are "dissatisfied" with their companies' performance review processes. However, it is an important part of human resource management. Adopting modern employee performance appraisal methodologies could help your company transition to a friendlier review format at a schedule amenable to both parties.
Similarly, modern employee management tools can provide team-based dashboards and messaging systems. These kinds of services make it easier to remind employees of their individual targets and keep them aligned with larger-scale objectives such as those of their team, department, and of the whole company. When employees understand how their work impacts the company, they gain a new appreciation of their job.
Furthermore, bonds are built between coworkers when they work toward the same goals. When there is an efficient employee wellness program in place, it further boosts the morale of the employees.
Increase company efficiency and output
Perhaps the most enticing reason to upgrade your employee management tools is its potential return on investment. Not only does it future-proof your business to keep up with the changing demands and challenges of the entrepreneurial landscape, but it also helps you cut down on the unnecessary lead time that translates to lost productive time. This ultimately leads to a loss in potential profit.
With a modernized employee management system, employees can communicate and keep each other updated without having to leave their workstations. Additionally, they can stay in the loop anytime and anywhere with mobile apps directly integrated with the company platform. Additionally, employees usually have the option to communicate with their own teams and departments as well as those from other teams. This facilitates easier and more productive cross-team collaboration since connecting with them is made a lot easier. These features promote effective communication. Instead of having to set in-person meetings, which could cause some members to leave important tasks at hand in order to attend, everyone can immediately get on board new projects and priorities without having to lose important office hours.
Most important features in an employee management tool
Now that you're aware of some of the benefits of upgrading, it's time to start your search for a management system that will work for you and your company. To get started, here are some of the most important features to look out for for your next employee management tool.
Automated management of time and attendance
The human resource team was originally designed to bridge the gap between the management and the employees, giving your people a platform to voice their concerns and request assistance for whatever they may need. Unfortunately, the HR department is often swamped with routine work such as tracking time and attendance. With a modern employee management tool, attendance and time tracking are automated, leaving your HR personnel to deal with more important matters.
Helping with your benefits administration
Another necessity that prevents you and your HR from addressing more important issues is your benefits administration processes. Instead of manually filing, explaining, and checking requirements and contributions submitted, you can opt for online and automated processes–or let your resource management tool do the job for you. Some employee management systems today even allow for a marketplace-style benefits enrollment that lets employees choose their additional benefits and deducts them accordingly.
Employee self-service portal
Imagine if employees no longer need to second-guess their schedules and paid-time-off (PTO) available, or if they no longer have to visit other officers for administrative inquiries. With the right employee management tool, most of the information that your employees need will be made available to them. Furthermore, some of these solutions today come in a web browser or a mobile app, letting your people get the details they need whenever, wherever.
Top 3 employee management tools
Without further ado, here are the top three employee management tools, each excelling in the features we have listed above. Of course, there are other factors you'll need to consider before implementing this improvement, such as the pricing and the size of your company. To give you an idea of what's currently possible and available at the market, here are some of the best options available.
Teamdeck.io
For businesses who are only starting to use any of the software as a service (SaaS) platforms, the cost is an important consideration. Also, they usually look for something that meets their needs and nothing more. If you're looking for one such resource management platform, Teamdeck.io might be a good fit. Starting at only $3.99 per employee per month, you can enjoy key features such as automated time tracking, leave management, and scheduling. It also allows for a great deal of flexibility, letting your administrators customize working time and personnel availability, as well as a host of other custom fields, to people depending on their positions. 
It can also generate custom and periodic reports, and even be adapted to automated bank holiday schedules as applicable in the area where you operate. Of course, since it focuses on employee tracking, it doesn't have a comprehensive platform for recruitment and onboarding.
BambooHR
One of the top choices for small and mid-sized businesses (SMB), BambooHR is a go-to employee management tool thanks to its wide coverage. Its main strength relies on its ability to present administrators and HR personnel with meaningful data presentation that's both easy to draw and present–from hiring to regularization and beyond. It can keep employees' job and salary histories, and keep the data available to both employees and managers.
BambooHR can also be configured to routinely send reports to the company's different departments. This makes updating and reporting even easier for HR, and lets relevant employees stay up-to-date on important events and changes. Unfortunately, payroll and time tracking features are not included with the base subscription and are available as add-ons to your existing plans.
Zenefits
Zenefits, by default, comes with a built-in employee self-service portal, which allows your members to view a lot of information that could help them plan their plans in advance. From wages and benefits to insurance and retirement plans, employees no longer have to switch between different platforms as they can find all they need in one place. They also offer a web browser and an app to let your employees and administrators communicate seamlessly. Furthermore, they have their own Zenefits HR experts to help you and your HR team transition and keep the business smoothly running.
Also, in terms of costs, Zenefits has to be one of the most affordable options available. Their pricing plans are computed on a per-employee basis, instead of other providers that have a set starting price before the per-employee charges. However, it slightly lags in terms of PTO policy enrollment, since you have to manually configure and program the terms and computations involved. 
Conclusion
Upgrading employee management tools might come as a significant investment, especially for small business owners looking to survive in the new normal. However, it is a decision where the benefits outweigh the risks and continue to pay for themselves in the long run. From protecting your company assets from cybersecurity attacks, improving employee turnover rates, to promoting effective communication across all levels of the organization, an upgrade is something that warrants your consideration at the very least.