Party planning can be a stressful task. There are so many things to think about, from food and drink to entertainment. What if you're not sure what theme or style is going to work for your party? No worries! We have 11 amazing ideas that will work for every occasion, including last-minute decorations to spruce up your home or office. Whether it's a birthday party, graduation celebration, or just a need to freshen things up, these DIYs are sure to impress!
Use Paper Lanterns and String Lights
Hang string lights in the backyard for a festive ambiance on summer nights or in a room that will give the space a soft glow. Paper lanterns also come in a variety of colors, shapes, and sizes. Hang them from your ceiling with a fishing line or florist wire to create a budget-friendly party decoration that you can use again for an unforgettable company party!
Add Some Personal Touches
The best part about DIY decorating ideas is that they're unique to you! You can use your favorite colors or include symbols of something important to you. From adding a family crest on the invitations to using emblems for decorations or including meaningful photos in frames placed around the party area, you can create a holiday to remember for everyone! Just be sure it all ties together cohesively so there isn't too much going on.
Create Vignettes by Grouping Objects
Small groupings of objects that complement each other are one of the easiest ways to create an interesting centerpiece. Grouping three or four different elements together can bring life and color into any room, turning it from bland to stunning! Mix up different textures for a more dynamic presentation, including wood, metal, glass, and fabric. Have two patterns with one solid color so it creates an interesting effect. From china plates on pedestals for a tea party to vintage postcards arranged in frames, there are so many possibilities! 
Make a Statement With Balloons
Balloons are a great way to add color and life to any party. They never go out of style, no matter the occasion. From simple helium balloons in solid colors to themed-style party supplies, there's always something for everyone! You can even use them as table centerpieces or placeholders for food and drinks, depending on your party theme.
Rearrange Furniture so it Looks Fresh and Inviting 
In addition to using furniture as decorating ideas, you can also simply rearrange the existing pieces in your space! It's a simple way to change up the look and feel of a room without spending money at all. 
Don't be afraid to try something new. Move coffee tables over by couches so there is more room to walk around, or switch up the area rugs for a seasonal change. Then, top it off with fragrances from burning scented candles, diffusers, or air fresheners that match your decor style.
Keep the Food Pretty
This one is a no-brainer, but you'd be surprised how many parties have boring food displays. Make your party stand out with creative decorating ideas for the buffet table or bar, especially if you secured catering with party rentals! Use small glass vases on pedestals with some colorful ribbon wrapped around them as unique holders for forks and spoons! Have fruit, vegetables, pastries, or flowers as centerpieces that will be great conversation starters too. 
Display Your Photos in Creative Ways
Photos are a great way to capture memories from your party, and they make beautiful decorations too! Whether you print them out in black and white or color, hang them up in frames, or use clothespins to clip them to a string, there are endless possibilities for displaying your favorite party photos. Not only will it look great, but it also doubles as functional home decor that boosts happiness and guests can enjoy it! Hang them up at eye level for the best effect and a warm welcome.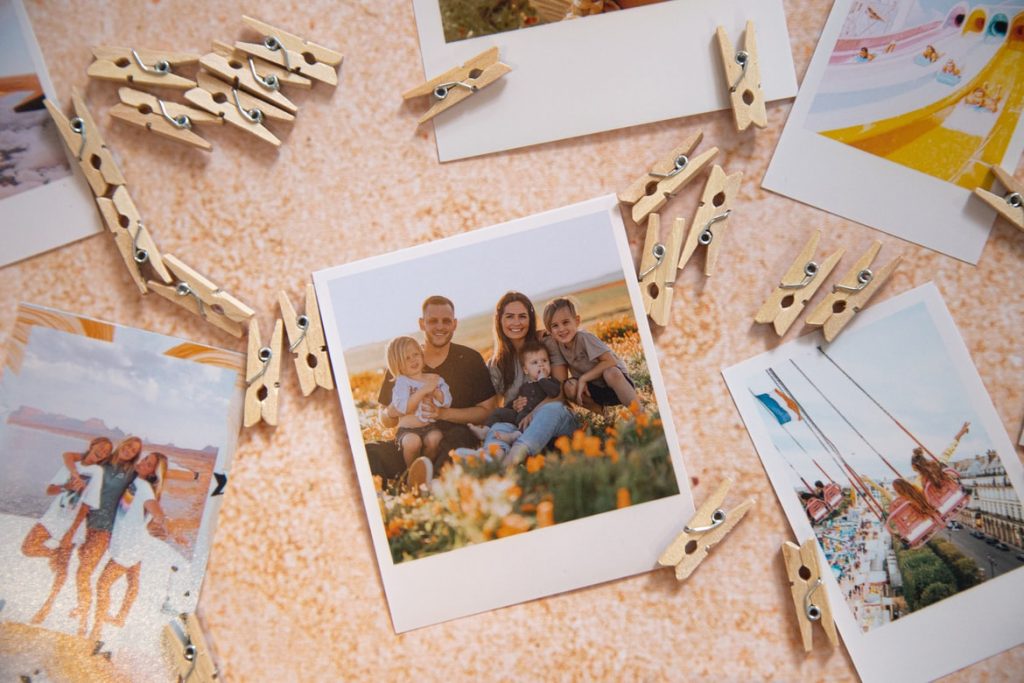 Use Fun Signages
Signage is an easy way to let your guests know what kind of party they're walking into. From funny quotes to themed sayings, there are tons of great ideas for party signage that can set the tone and get your guests excited! You can make them yourself or find affordable prints online. Just be sure to hang them up in a place where everyone will see them. This can also be a great way to decorate your living room on a budget!
Use Plants to Brighten Up the Space
Plants are a great way to add color and life to your home or office. If you're having an outdoor summer celebration, hanging plants on porches or patios can be used as decorating ideas for parties too! Indoor plants work just as well, especially if they have flowers blooming at the time of your party.
Add Pops of Color With Flowers, Candles, Throw Pillows, and Placemats
Don't forget about the little details! Throw pillows in bright colors are an easy way to add some personality to a room. Flowers always make a space feel more cheerful, so be sure to include them in your decorating plan. And candles always create a relaxing atmosphere that is perfect for parties! With just a few simple additions, you can take your party decor to the next level.
Set the Mood With Music
Decorating parties is about crafting the entire experience. That's why music is a great way to create a sophisticated ambiance with a surround system. Whether you're playing upbeat songs for a birthday celebration or soft jazz for a more relaxing evening, make sure the volume is just right so that people can still chat comfortably. You can even create a custom playlist on Spotify or Apple Music specifically for your party.
There you have it — 11 easy decorating ideas for any party! With just a little bit of inspiration, you can caft a beautiful and inviting space that your guests will love. So get creative and have fun with it! Happy decorating!