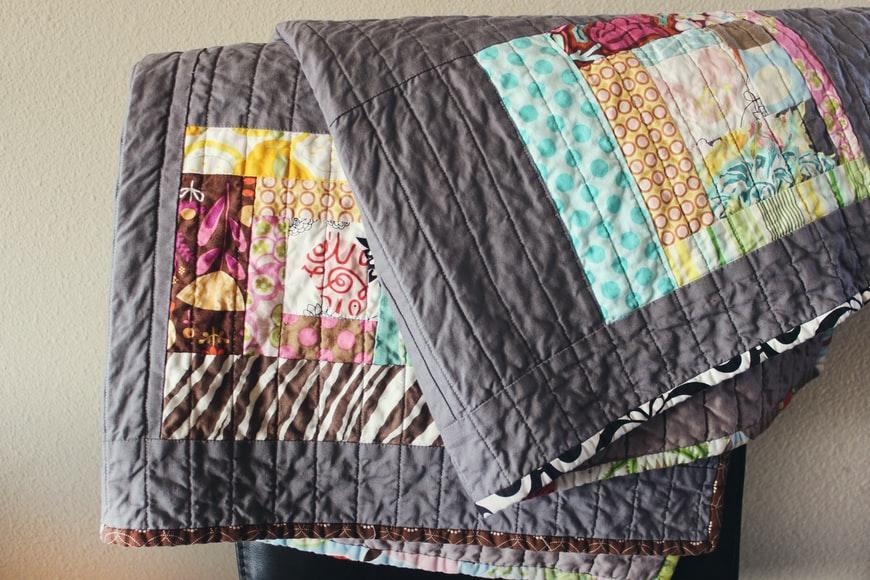 Back in the day, quilting wasn't just a hobby. It was a practical activity that women participated in to keep their families warm, while also being able to express themselves creatively. After going through a period of relative unpopularity, quilting is making a comeback. In today's fast-paced world, people are looking for hobbies that can help them escape the hustle and bustle of daily life. Quilting seems to be the perfect solution! Not only is the practice relaxing, but it gives people a chance to play with colors and patterns and create something that makes people happy. Simply put, quilting is an ideal way to get your creative juices flowing!
In the past, people learned to quilt from members of their families. Mothers taught daughters, who taught their daughters, who passed the skill down through generations. However, modern-day quilters develop their skills through friends, the internet, or books. The internet, in particular, has made quite a revolutionary impact on the quilting world, providing access to a wide range of fabrics, patterns, and ideas from all over the world!
But when you're a beginner, having this depth and breadth of knowledge can be quite overwhelming and difficult to understand. Thankfully, we've created this guide to help you discover some of the easiest quilting patterns for beginners. Read on to learn more!
What Do You Need To Start Quilting?
Before we show you some of the simplest quilting patterns, let's touch on the equipment you need to start your quilting journey. Even if you already have a list of supplies in your head, it doesn't hurt to have a reminder. So here are the quilting essentials:
Cutting Mat

Rotary Cutter

Quilt Ruler

Pins

Iron

Sewing Machine
Discover Simple Quilting Patterns
Whether you're quilting to relieve stress, decorate your space, or simply practice a new hobby, these quilting patterns are easy ways to help you get started.
Easily one of the simplest quilt patterns, the patchwork quilt is made from simple square blocks of fabric—no fancy cutting required to get the perfect shape. While some use precuts for this quilt, the simple nature of its design makes it an ideal choice if you're trying to get the hang of cutting your own fabric. Just cut out the squares you need, then piece them together to create a unique design!
This pattern, crafted primarily from precut charm packs, is a perfect option for beginners. Though precuts can sometimes cost more than yardage, they cut some of the trickiest elements out of the quilting process, which includes measuring and cutting fabric by hand. Simply order yourself a few charm packs and piece them together to create a fun design that comes together quickly!
This is one of the easiest quilts for beginners. It is made of nine-patch blocks surrounded by frames. The frames involve a combination of light and dark bars that make an impressive design. The observer has the impression of looking at the stair steps because of the flip-flopped blocks sewn into horizontal lines.
There isn't a puzzle lover in the world who will not be thrilled to make this quilt. For this design, you need traditional H blocks that are pretty simple to assemble. The only thing you need to be attentive to is the placement of the blocks. It is practically the same as assembling a jigsaw puzzle or playing Tetris. You can use the standard 6-inch blocks for this pattern, or 9 inches or 12 inches if you want a bigger design.
Don't let the apparent intricacy of this pattern fool you—while it might be a bit more difficult than the previous design, it's still perfect for beginners! This pattern is ideal if you already have some basic knowledge of quilting, including familiarity with basic construction and the Magic 8 method of piecing together half triangle units. If you're not already familiar with some of these concepts, there are plenty of YouTube tutorials online that can help you along in the process!
A biscuit or puff quilt is another pattern that seems challenging but is not. If you opt for this pattern, you will have one of the comfiest covers in the world. To make it, you have to leave some elbow room in each block, so you can fill it with fiber.
Start Your Quilting Journey
Whether you're completely new to quilting or have a little bit of experience under your belt, these beginner-friendly quilt patterns are the perfect way to start your quilting journey. Use them to create decor pieces, housewarming gifts, or blankets for you and your loved ones to snuggle up under on a cold winter night. No matter which pattern you choose, you can customize it through your fabric choices to make a project that's completely unique to you. So, what are you waiting for? Pick a pattern and start quilting today!