Dolce & Gabbana and Mytheresa have teamed up to launch a capsule collection of accessories, footwear, and ready-to-wear pieces. The collection uses hues of the majestic Italian Riviera and features a vibrant color palette of blues, greens and yellows.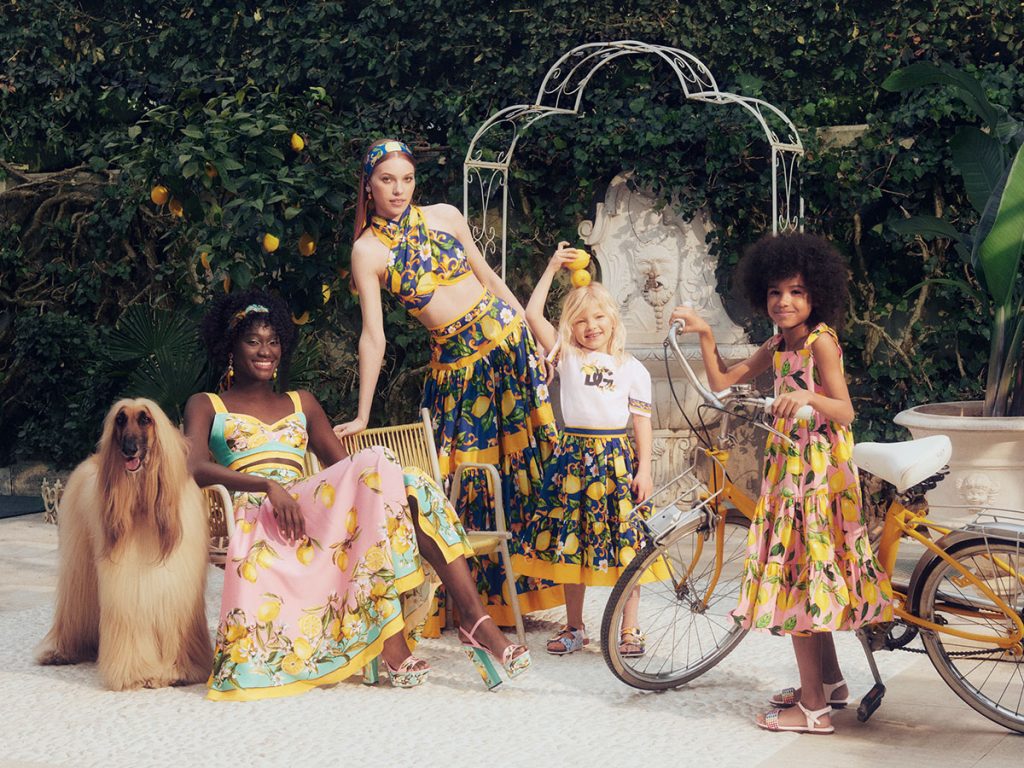 Dolce & Gabbana's Italian Heritage
Dolce & Gabbana is a world-renowned Italian fashion house founded in 1985 by Domenico Dolce and Stefano Gabbana. The brand, best-known for its luxurious and glamorous designs, often features authentic Italian motifs and craftsmanship. Dolce & Gabbana has dressed some of the world's most famous celebrities, including Beyoncé, Jennifer Lopez and Rihanna.
Mytheresa's Online Prowess
Mytheresa is an online luxury fashion retailer founded in the year 2000. The company sells a wide range of designer clothing, accessories and footwear from over 200 brands. Mytheresa has over 1 million customers worldwide and houses its corporate headquarters in Munich, Germany. Mytheresa chose to partner with Dolce & Gabbana to create a dream team of sorts. 
The Collaboration
The collaboration between Dolce & Gabbana and Mytheresa is a natural fit. Both are top-tier fashion houses, each with a strong following among celebrities and fashion-forward consumers. The collection is sure to be a hit with shoppers who are looking for stylish and high-quality pieces for the summer season. Find videos, stills and more on Instagram.
The Collection
The collection includes a variety of dresses, skirts, tops and jackets. The dresses are all-over floral prints, while the skirts feature striped or checkered fabrics. Lace and chiffon tops go best under premium leather or denim jackets. 
The accessories include bags, shoes and jewelry. Leather and canvas bags are an ideal companion for business or pleasure, while leather and suede shoes fit any occasion. Gold and silver jewelry pieces glisten with pearls, diamonds and other precious stones.
The collection is available now on Mytheresa's website and in select Dolce & Gabbana stores. Prices range from $200 to $3,000.
Pomp and Circumstance In Portofino
A star-studded cast attended the show, with the likes of Beyoncé, Jennifer Lopez and Rihanna making their presences known. The models walked down the runway in a variety of stylish and glamorous looks, including floral-print dresses, striped skirts and lace tops.
The fashion show was a huge success, with critics and fashion insiders praising the meeting of the minds. Online and print publications described the shows as "summery" and "sophisticated," noting especially its use of bright colors and luxurious fabrics.
The Dolce & Gabbana x MyTheresa fashion show was a major event in the fashion world, and is sure to make the list of "you had to be there" events once the year is through. 
Venue: Castello Brown, a 13th-century castle in Portofino known for its stunning vistas.

Designers: Domenico Dolce and Stefano Gabbana.

Attendees: Over 200 guests, including celebrities, fashion insiders and members of the Dolce & Gabbana team.

Models: Alessandra Ambrosio, Alton Mason, Lucien Laviscount, Didi Stone, Leone Hanne.
Dolce & Gabbana Does It Again
Recognized for being a trailblazer in the industry, the Dolce & Gabbana x Mytheresa capsule collection is a must-have for any fashion-forward shopper.