Finding a signature fragrance is not easy. It may be a years-long process. Here we are going to introduce some of the lovely fragrances. As every scent is different and unique on every skin, choosing perfume becomes very personal. In this article, the top 10 best perfumes for women are listed.
Remember that Lovely fragrances are like sweet dreams.
These perfumes are as follows:
1. Chanel no.5 is the best forever.
This perfume is iconic, mysterious and so feminine.  Chanel herself called this masterpiece "A women's perfume, with the scent of a woman".
Notes:
-Top: Ylang-Ylang, bergamot and lemon
-Middle: Rose, jasmine, and iris
-Base: Vanilla, vetiver, sandalwood, and amber
2. VIKTOR & ROLF FLOWERBOMB EAU DE PARFUM SPRAY
Flowerbomb is a floral explosion. This perfume is perfect to wear in any season. Its smell is like when you walk through a flower garden in the dark. Flowerbomb is a luxurious perfume.
Notes:
-Top: Bergamot and Tea
-Middle: Orchid, Rose, Freesia, and  Sambac jasmine
-Base: Patchouli
3. Lancôme la vie Est belle
Parisian chic. This perfume is one of the most popular fruity-floral fragrances for women nowadays. Lancôme la vie Est belle is the best gift for someone you love. Julia Roberts is the ambassador of this perfume. 
Notes:
-Top: Pear and Black Currant
-Middle: Orange blossom and Jasmine
-Base: Vanilla, Patchouli and Praline
4. Gucci Bloom Eau de Parfum
It is a modern floral scent. Luxurious and smooth.
Notes:
-Top:Jasmine  
-Middle: Tube rose
-Base: Rangoon creeper
5. Lancôme Idôle Eau de Parfum
Idôle is a perfume that will not compromise any dreams. The fragrance is fresh and floral. This fragrance captures the essence of summer. Zendaya is the ambassador of this Lancôme perfume.
Notes:
-Top: Bergamot and Pear
-Middle: Turkish Rose
-Base: White Musk and Vanilla
6. YSL Black Opium
The sweet and musky scent, Coffee mixed with sweet vanilla.  Black Opium by Yves Saint Laurent is one of the sexiest and bold fragrances for women. It is called the combination of espresso and martini. ''Memorable impression without being cloying, Is black opium in one sentence.
Notes:
-Top: Orange blossom, Pear, and Pink pepper
-Middle: Jasmine, Coffee, Bitter Almond
-Base: Vanilla and Patchouli plus cashmere wood  
7. Scent of a Dream Charlotte Tilbury
is a floral-scented perfume, Scent of a Dream! This one-of-a-kind floral perfume features a blend of Lemon and Peach.
Notes:
-Top: Saffron, Black pepper, and Bergamot
-Middle: Patchouli, Incense, Jasmine
-Base:  Woody Notes and  Ambroxan
8. Marc Jacobs Perfect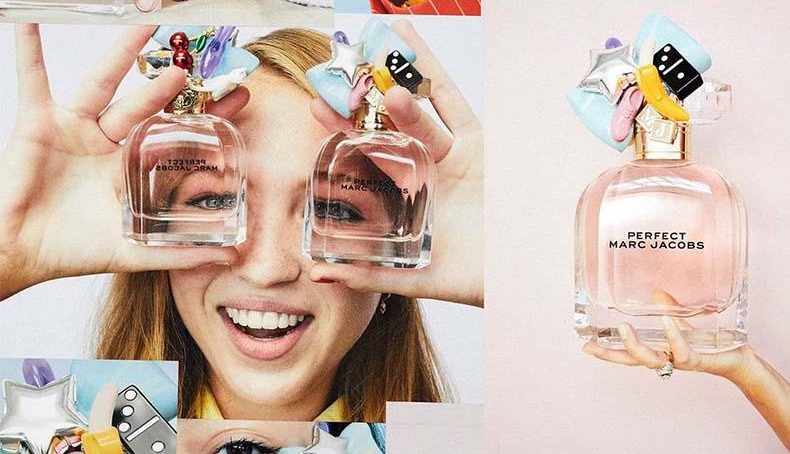 Amber floral scent for women. A combination of rhubarb and bright daffodil. It is modern and lovely.
Notes:
-Top: Narcissus and rhubarb
-Middle: Almond milk
-Base: Cedar and Cashmeran
9. Miss Dior Eau de Parfum
Best fruity perfume ever. The combination of modern and classic scents. Dior Miss Dior Eau de Parfum is a menagerie of floral notes with iris, peony, and lily of the valley. And do not forget that Natalie Portman is a Dior ambassador for this perfume.
Notes:
-Top: Peony and lily
-Middle: Rose, Peach, and Apricot,
-Base: Vanilla, Musk, Tonka Bean, Benzoin, and Sandalwood
10. Versace Dylan Blue Pour Femme Eau De Parfum
This Versace perfume smells expensive. It is a juicy, fruity, woody fragrance and can be worn every day. Dylan Blue is for modern women.
Notes:
-Top: Black Currant, Clover
-Middle: Peach, Petalia, Rose
-Base: usk, White Woods, Styrax and Patchouli