Natural skincare products are everywhere. Some are real and original products, while others are not. Either way, not all of you put the right amount of emphasis on your skincare. Dryness, cracking, wrinkling, redness, sagging, and irritation will sneak up on you faster than you think and people will start noticing fine lines, wrinkles, and dryness, on your skin before age.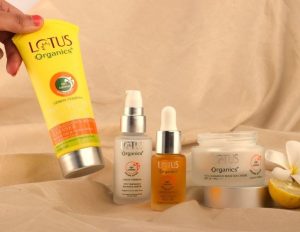 Every skin type needs proper skincare. However, using chemical-based skincare products is strictly not advised as these are not safe to use for anyone. Natural skincare products are gradually turning popular as they are 100% secure. Using a skincare product that could cause you or someone you know to develop an illness such as cancer or heart disease is not something you would most likely want to see happens.
Natural Skincare Products Vs Chemical Based Skincare Products
Skincare products made with natural ingredients are enriched with effective moisturizing ingredients. You can find rich nut butter in some branded natural skincare products. Their natural ingredients include avocado butter, shea butter, honey, coconut oil, aloe vera, and olive butter, which have been known for years as the most trusted natural ingredients.
If you are still not convinced that natural or organic skincare is practical to choose from, then all you must do is look up the ingredients in chemical-based skincare products. After researching the parabens: methyl, propyl, butyl, and ethylparaben, you will find their side effects are redness, rash, and irritation.
Unfortunately, people using chemical-based skincare products do not realize this and continue to use the commonly used chemical-based products. People used to believe those products would eliminate the problem, but they cause long-term damage to the skin.
Mostly used ingredients:
Using natural, organic skincare products, though, ensures you get the real nutritional benefits from its ingredients. Natural organic ingredients, such as coconut oil, sandalwood, turmeric, castor oil honey, aloe vera, rose water, and shea butter, are known to soothe, enrich, moisturize, and promote smooth skin.
Benefits of using natural skin care products:
Organic And Natural Skincare Products Are Non-Allergenic:
Natural skincare products are less likely to cause allergic reactions, inflammations, or irritations without harsh chemicals. If you experience any due to the use of organic products, it would be due to a natural ingredient which would be quite easier to identify.
These healthy Products Work better on all skin types:
Plants grown organically contain more vital antioxidant vitamins as they are grown without herbicides and pesticides. Their natural ingredients are also free from that contamination, which means the same for your skin and body. Moreover, up to 95% of an organic skincare product's contents are active ingredients. In synthetic skincare products, on the other hand, active ingredients only make up 5 to 10% of their contents.
These Are Gentle On all type of your Skin type:
The synthetic ingredients found in non-organic or chemically made products may be fast-acting. But they are invasive, too, causing harm that cannot be seen. Their chemical constituents may provide instant satisfaction with some obvious results. But most of this helps you aesthetically by smoothening out wrinkles, removing sunspots, and diminishing blemishes. Even though the results may be slower, organic skincare products are gentle on your skin and will not have any side effects in the long run.
These give Radiant and Glowing Skin.
Nature is filled with innumerable gifts for humanity. And skincare products with ingredients sourced directly from nature help us achieve the perfect skin everyone longs for. This is possible as these ingredients meet the same criteria as you get organic food. You should say no synthetic formulas, complex chemicals, or artificial fragrances. Rather, the best natural skincare products are made with effective natural ingredients. These also improve moisture retention, encourage cell regeneration, and don't affect the immune system negatively.
Come as Cruelty-Free Skincare Products:
Beauty products manufactured in bulk have received backlash for animal testing for their products to ensure they are safe for human use. Organic products do not need to because, with natural ingredients, they're safe and harmless! When you buy organic Skincare products, you are buying cruelty-free skincare products and supporting the move toward abolishing animal testing in the industry.
These are helping To Preserve the Environment: 
Because natural skincare products use naturally grown ingredients free from toxic pesticides and fertilizers, they never attack as it a harmful footprint on the planet, particularly the soil, water, and air. Organic and natural farming is somehow preferred for wildlife, causing very low pollution from pesticide and fertilizer sprays, producing less carbon dioxide and less dangerous waste. By using organic products, you are helping to minimize your environmental impact and support the sustainability of our environment.
Using natural skin care products guarantees that you get real nutritional benefits from natural ingredients that work in balance with your body, allowing your skin to better balance and mend itself.
Buy Natural Skin Care Products Now
Are you interested in obtaining the sheer benefits of natural skincare products? Then your destination is Lotus Organics. This has a wide variety of natural skincare products for you to choose from.