Before you meet up for date, there are some things you need to know about that person. Some of them are discussed in this article. We've listed some of the essential things you must know before getting to meet someone else.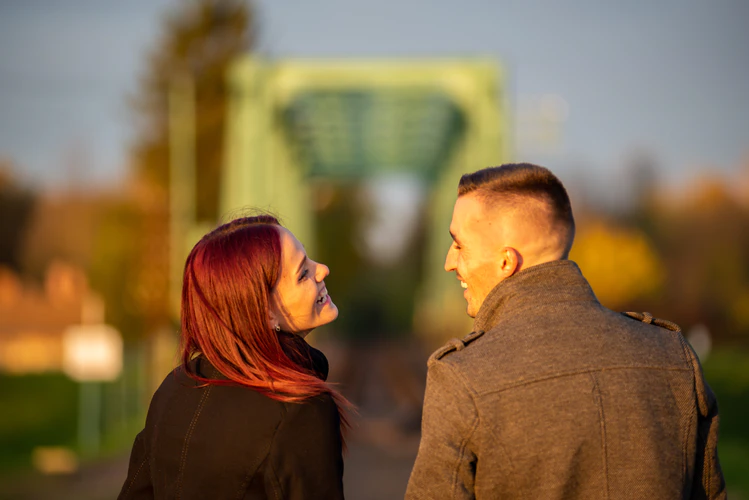 Did you know that there are some essential things that you need to know about someone before you meet up for a date that will set you up for a successful relationship? While it may seem very unromantic and unpractical, it is vital to know some key things if you want to find lasting happiness. Of course, once you go through the best dating sites, we all want our first dates to go well and find the one you are looking for.
While you may have all these hopes, you should equally be eager to know someone. However, we tend to get reluctant to ask questions. Mostly, this is because we do not want to know the answers.
But, as we said above, it is essential to know some basic facts about a person before committing enough time to develop a relationship and/or fall in love. Without knowing these facts, you could miss out on some very serious red flags and waste a considerable amount of time looking for the right one.
What Are Some Things You Need To Know Before Meeting Up For Date?
Before you decide where to meet up for a first date, here are some things you should know about the person you are about to date.
1. Their Current Relationship With Their Exes
Obviously, you do not want to spend time with someone who is still crying over their exes. One way to understand this is how the person describes the people they have dated and talks a lot about them. At times, some people may have had terrible luck in their relationship, and they would describe their exes as 'psychos' or 'mad. For them, this might be the best time to meet up for a date; however, it might not seem like so to you!
If the person says something like 'My ex cheated on me, but we are on decent terms,' or 'He/she is a good person, but it did not work out for me,' then it is a good sign. It shows that the person is mature and emotionally ready to start dating again. However, try not to bring this topic up on the first date!
2. Their Short-Term Plans For The Future
So, what to do on a first meet up? You need not jump off the wagon and start thinking about baby names on your first date. However, you should know if the person plans to move abroad within the next few months before you get emotionally attached. It is the perfect way to work together and accommodate your lifestyles that will keep both partners happy when they get together. However, when you are going on a date with someone for the first time, you should make sure that both your plans for the future align long enough to get to that point.
3. Their Daily Schedule
Many relationships succeed despite one person working the night shift while the other working the day shifts. However, such couples are very few. If you want to start a successful relationship with someone whose schedule does not match yours, you should be prepared to spend a lot of time apart from your beau.
Some couples do very well with only seeing each other for an hour every week. On the other hand, others want to spend every waking moment with their partners. Hence, you need to be sure of what you are looking for before committing to anything serious. Additionally, what time should you meet for a first date will also depend on this schedule.
4. Their Thoughts On Matters Important To You
It is almost impossible to find a person that agrees with what you think, like where to meet up for a first date. However, you know that person is not the one for you if they think that your pets should not sleep on the bed with you. You have to figure out their opinions before you get too emotionally attached to that person. While instant chemistry is excellent, it may soon become irrelevant when you and the person you are dating disagree on fundamental issues.
5. Their Criminal Record
How would you feel if the person with whom you are heading out on a date runs an underground legion of mafia bosses and mobsters? Would you ever go out with an individual who has had a history of sexual assault or domestic violence? Before you pick up or meet for the first date, these are very relevant questions that need to be answered before the date.
Your call to date is a person who has a habit of not paying their parking ticket or once arrested on a serious drug charge. If you plan on dating them, you should come clean and let the person know that you have checked their criminal records. With more than 20 million convicted felons in the United States alone, you could be doing a huge favor to yourself.
6. Their Level Of Physical Activities
If there is a massive exercise disparity between two potential partners, things do not usually work out. No, it is not the issue of physical appearance or weight; it is about how you spend your free time. For instance, if you spend most of your free time in the gym, you will get frustrated if your potential partner wants to spend their time sleeping or binge-watching Netflix.
Obviously, if that person does not like to sweat it out, they will not enjoy activities like hiking, cycling, running, etc. Of course, you have the choice to alter your whole lifestyle for someone you want to date. It is preferable to date someone that does not hold you back from doing the things you love.
7. Their Relationship With Their Parents
In contrast to what most people think, figuring out someone's relationship with their parents is very easy. It is also a vital thing to know. The way a person interacts with their family will give you a basic idea of how they will interact with you and your family.
For example, if the person calls their parents every day, he/she is a caring and respectful person. But if that person gets his laundry done by his/her mom, he/she will likely expect you to get their laundry done.
Final Thoughts
Dating someone new is a time-consuming process. In a fast-paced world like ours, we do not want to waste a single minute with someone who raises any type of red flags, especially when it comes to meet up with an online date. With the tips mentioned above, you will get a basic idea about the type of person you are about to date.
What are your thoughts? Leave a comment below, share your story!
Author's bio:  Miranda Davis is a freelance writer in the relation and psychology area. Miranda is interested in such topics as building healthy relationships between people, love/sex compatibility, and how to find the right balance in life in general. She is currently doing specific research on the topic. Miranda loves cooking and long-distance walking.