Promoting your fundraiser or nonprofit on social media can be an incredibly cost-effective marketing strategy. When you pair your promotions with a seamless donation process — one that uses text messages to make donations easy and convenient — you can encourage more contributions from more social media users, too. Running a text-to-donate campaign on social media can be the perfect way to maximize your nonprofit's net income and, as a result, increase your positive impact on the world and inspire others.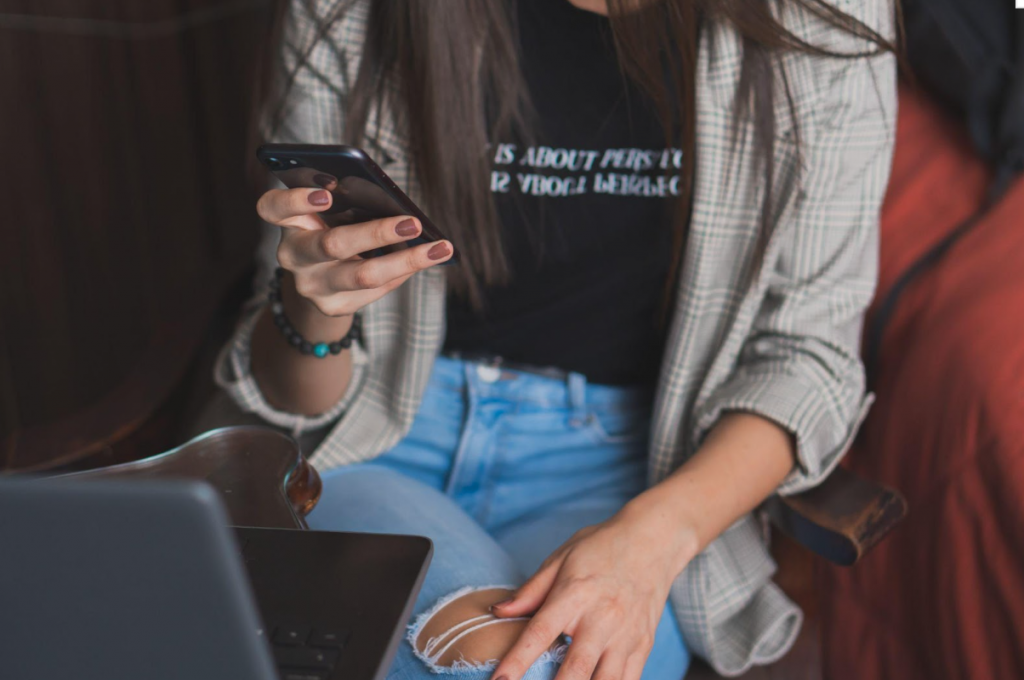 Let's explore some tips for running a text-to-donate campaign on social media, as well as the benefits of doing so.
Benefits of Running Text-to-Donate Campaigns on Social Media
With 72% of U.S. adults using at least one social network, it's no surprise that social media platforms can help you reach a massive amount of potential donors. In addition to posting organic, unpaid social media content for your followers, you can invest in affordable pay-per-click ads that let you target specific demographics with virtually any budget.
However, potential donors can't always click into your fundraising site with ease. For example, on Instagram, users can't tap a link in your caption. Instead, they need to go to your profile, then tap a link in your bio to enter your fundraising page, then manually fill out donation forms on your website. This lengthy process gives them more opportunities to abandon the donation process. Text-to-donate campaigns offer a simpler, faster, and more intuitive process for donors.
This nonprofit social marketing strategy can play a key role in engaging members of younger generations (our world's digital natives) in fundraising campaigns. Today's youth are highly involved in environmental activism, as well as other social issues, and making donations a modern, user-friendly process can spark them into action across platforms.
Spread the Word Before Your Fundraiser Begins
Your social media promotions should begin well before your fundraiser starts. Since it can take 5-7 impressions for a person to remember your brand, exposing your target audience to more promotions ahead of time is the best way to ensure your potential donors are actually aware of your campaign. This way, they can be prepared to take action once you officially make the call for donations — and they may be willing to help you spread the word, too.
Promoting your text-to-donate campaign early on also allows you to refine your communication and clarify donation instructions, so the donation process can go smoothly for your audience.
Prioritize the Mobile User Experience
In the United States, mobile accounts for 79% of all social media platform usage. If you want to make your social media content accessible and shareable, you need to prioritize a good mobile user experience — one that is appealing to all users, even if they're scrolling in different environments or with different motivations.
Much like an app developer would create wireframes and prototypes before launching an app, your marketing team can consider drafting images and captions before launching a text-to-donate campaign. Make your mockups as realistic as possible, so you can spot where your text cuts off, which can affect mobile users' likelihood to text and donate.
Close Your Campaign With Grace
An abrupt end to a fundraising campaign is never a good user experience. Be sure to close out your campaign by thanking your supporters — both publicly and privately. Send direct, personalized thank you texts to your donors. Then, express your gratitude on social media to everyone who donated and shared your campaign, highlighting exactly how their efforts are helping further your cause. Provide exact statistics (like how many meals the donations will provide) to drive home your message.
A great campaign close can help you develop long-lasting relationships with your donor base and encourage them, alongside other social media followers, to contribute in the future.
Run a Successful Social Media Campaign
Text-to-donate campaigns offer a convenient way for social media users to contribute to your fundraisers. By limiting the steps required to donate, you can increase the likelihood that your followers will follow through with their donations. To maximize the effectiveness of your text-to-donate campaigns, start promoting your fundraiser on social media before your event, then close your campaign with genuine thank-you messages when everything's complete.