Rappers always seem to take over the fashion world with their interesting and appealing outfits. Popular stars like Pharrell Williams and Kanye West inspire their fans not only through their music but also because of the clothes they're wearing. They truly know how to make a statement.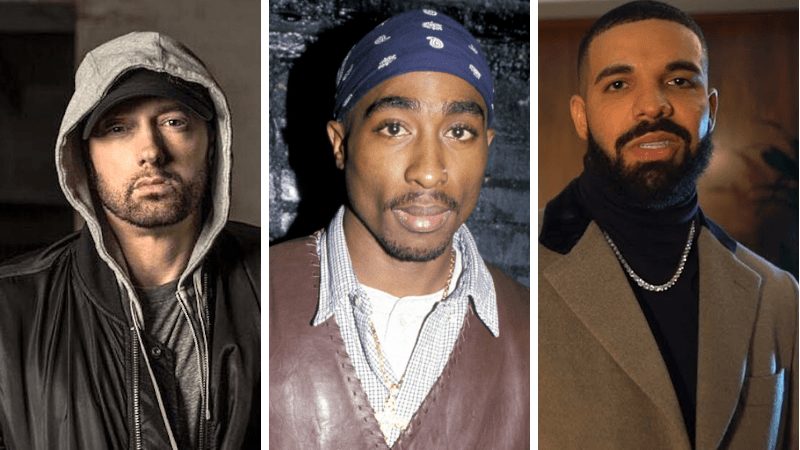 Rap is a complex genre, and it comes with a complex fashion style that comprises many types of looks. For a rap star, style is essential. For all these reasons, many well-known brands are competing to persuade rappers to wear items from their collections. 
According to RapTV, rap celebrities really know how to celebrate fashion. It appears that more and more rap songs have included words such as "fashion" in their lyrics. Nowadays, it is not unusual for rappers or hip-hoppers to launch their own fashion line once they achieve success and popularity as music artists. 
What Do Rappers Wear Today?
RapTV says that rap artists display a wide range of styles and streetwear clothing items, from high-fashion designers to mass-market mall brands. While there are some common elements that create this specific fashion style, one still feels the need to individualize each outfit and make it stand out. 
Besides the main clothing items, another important aspect is the way rappers choose to accessorize what they are wearing. While oversized hoodies, baggy jeans, large jackets, and loose T-shirts are commonly seen in rappers' outfits, accessories such as hats, bandanas, and large platinum chains are also extremely popular. 
Among rappers, one thing that will attract attention and raise awareness is a full teeth grill, which can be very expensive but, for successful rap artists, money is no object. Wearing the right footwear also plays a crucial role in a rapper's overall appearance. 
Sneakers worn with their tongues out are another element that rappers display these days. Some of their go-to brands are Jordan, Nike, Adidas, Reebok, and Timberland. 
What Brands Do Rappers Wear?
Nike, Balenciaga, Giuseppe Zanotti, and Calvin Klein are some of the brands that are on the rise at the moment. In terms of brands that are not as popular as they were a few years ago, RapTV says that Louis Vuitton, Versace, and Prada make it on this list. 
Some other brands, like Balmain and Maison Margiela, have known the effect of the so-called Kanye Bumo, and they are now reaping the benefits. Finally, there are certain labels that come and go in regard to their level of popularity: Alexander Wang, Raf Simons, Goyard, and others. 
What Are Famous Rappers Wearing?
Snoop Dogg 
Snoop Dogg is a king of this music genre, being one of the best rap performers in the world. His streetwear is as dope as he is. I am sure that many times you have seen him wearing loose clothes, but he isn't afraid to feature a dapper and more elegant look by wearing camel coats, wool leatherneck sweaters, and other elements from high-class brands like Gucci. 
Drake 
You got to love Drake for his musical talent but also for his fashion style. Our rap golden boy has his own clothing label, which is sweet and trendy. His OVO line celebrates community, and all the shops' clients become valuable members of the tribe. 
When he's not displaying his own brand, it's likely to see Drake wearing high fashion brands, too, such as Tom Ford, Brioni, etc. 
Cardi B
Cardi loves luxurious and sexy outfits. One of her favorite brands is Balenciaga. She also collaborated with Fashion Nova. It's obvious that she's nailing every look, regardless of the even she participates at. 
Nicki Minaj 
Nicki is considered by many a style icon. With her high heels, form-fitting dresses, and colorful wigs, this music diva can pull off any outfit. With her style, she manages to show both outrageous and stylish looks. She loves brands like Givenchy, Jimmy Choo, and Donatella Versace. 
The rap fashion style is complex and quite intricate, especially because the artists always like to customize their own outfits to bring some elements that feature their personalities. They focus on their chosen style and believe in it. At the same time, they make smart fashion choices by keeping up with all the latest industry trends.
By Krisna Garcia (an aspiring writer from California, looking to grow her portfolio and build her specialization and expertise on beauty, lifestyle and health)
Follow her on twitter @Krisna Garcia